CMYK Printing Services Near Me
Express delivery anywhere in Australia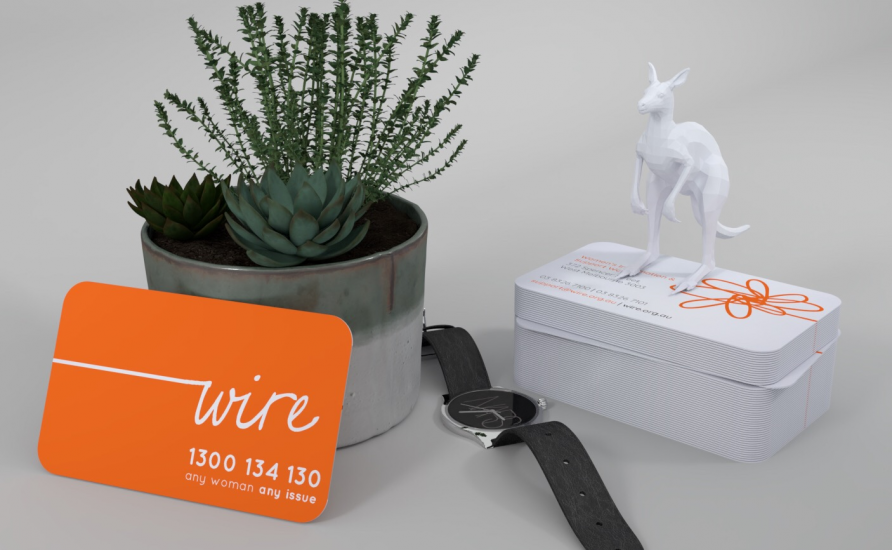 High quality printing services throughout Australia

PrintTogether specialise in printing
exclusively
using premium quality 100% recycled paper and sustainable printing processes. Our high quality production comes with significant environmental benefits. Want to see and feel the weight and quality of our paper stocks, printing and special finishes?
Order a sample pack
.
Fast printing in Australia
No matter where you are in Australia, we offer a fast and affordable printing service delivered to your door. As experts in eco friendly printing, we know all the best ways to meet your deadlines efficiently and effectively
.
Digital printing for fast and affordable print jobs
As a digital printing specialist within the print industry, PrintTogether offer both premium quality HP Indigo ink based digital printing and more affordable toner based digital printing depending on your budget and your deadline. Digital printing is the ideal solution for small and fast printing services in Australia.

CMYK printing in Australia
PrintTogether's digital printing technology produces crisp black lines and vibrant colours. Our digital presses are equipped to print uncoated and coated recycled papers from 100gsm to 350gsm in both black and white and full colour CMYK.

Offset printing using vegetable based inks
PrintTogether offer offset printing on larger runs using eco friendly vegetable based ink. If you have a large printing job,
contact us
for a custom offset printing quote.
Why we do what we do
People can use economics as an excuse not to choose environmentally friendly products or processes. It is often dismissed with the assumption that an eco friendly alternative will always be more expensive. Some businesses also use this as a way to make more profit on sustainable products by selling them for a premium. This isn'™t helpful for environmentally conscious consumers.

Our goal from the outset was to turn this perception and behaviour on its head, by removing the economic difference/incentive and making sustainable printed products as affordable as non-sustainable alternatives. For example, to compare apples with apples (literally!) if you can buy an organic apple for the same price as a non organic apple, most people would buy the organic option.

The good news is, in recent years there has definitely been a shift in attitude. Consumers are influencing industries and policies that affect us all in areas such as energy, transport and consumables. The eco warriors in the community that always put more value on environmental cost over financial cost have enabled prices to slowly come down. This in turn has allowed cost conscious yet still ethical consumers to get on board and lower prices even further. All changes in the way you shop and where you shop, small or large, make a difference.

This was on my mind when I first started thinking about how this could apply to starting a new printing business back in 2005-2006. How can I develop a business that allows printing on recycled paper, using clean green processes to be easy and accessible for everyone at the same price or even cheaper than conventional printing?

Material costs
The biggest material cost in printing is paper. The problem is if you walk into any high street printer in Australia, they will generally offer non-recycled paper cheaper than recycled paper. Historically this was because recycled paper was more expensive to buy and not as much was available. This has changed somewhat over the last decade. More quality recycled papers are on the market and the demand by customers is higher, this has closed the gap. However printers still charge more, why?

The reason is simply volumes. Every printer has default paper stocks, these are the stocks they buy in bulk and use the most. The more you buy the cheaper it is. Most printers do now offer recycled papers, however, they still aren'™t cheaper than their default papers. They are sold at a premium partly as they don'™t buy as much of it and partly as they know they can. As a result customers buying from them purely on cost, still go for non-recycled stocks.

This is where PrintTogether is different from the norm. We only buy recycled paper. As a result we are getting it from paper merchants for 40-50% cheaper than regular retail prices. This alone means it is cheaper for us to buy than non-recycled stock, we can therefore offer this for less than the average printer and also be competitive with their default non-recycled options.

Materials are only one element that makes up the total cost of printing, how else can savings be made both environmentally and also financially?

Production costs
Machinery costs money. How you use these machines can make a difference. Using presses and finishing equipment efficiently can save resources, by using less energy as well as using less materials and producing less waste. Production efficiencies also saves time, which is one of the biggest costs - reduce time and you reduce cost. We keep special finishes on our products to a minimum as this adds time and it is often unnecessary.

Collective thinking, collective printing
One of the best ways to work more efficiently and save money is to work collectively with others. Quite simply, doing something on your own takes longer than doing it with help, the more help you have the faster it gets done. How does this relate to printing though?

Our collective green printing process identifies customers whose similar print requirements allow them to print together on the one press. It works like car sharing: if several people are going to the same place at the same time, they can share the cost of the ride. Hence, our name - PrintTogether.
Is print dead?

Technology is constantly changing, whether we like it or not. The printing industry is no exception. A lot has changed over the last decade, the digital revolution has changed the demand for printed materials. At the big end of town fewer books, magazine and newspapers are printed with the rise in digital platforms and social media. What was once a business staple such as letterheads and printed annual reports are now either completely gone or hugely reduced. Printed marketing material has also declined as more advertising and direct marketing is gobbled up by the likes of Google, Facebook and Mailchimp. Is this bad? Does this mean print is dead?

We don'™t think so (obviously!). However, we also believe if you don't need to print it, then don'™t. No paper is better than recycled paper! This is a key element of sustainable design. So how do you survive as a printer if people aren't printing stuff? The truth is, people are still printing stuff, it is just smaller quantities and more specific. We have found over the last decade, the items we print have changed from predominantly business stationery and marketing materials to more product based items like swing tags, thank you cards, stickers, greeting cards, items like flyers and posters are also still a great way to reach a local audience. Printing isn'™t dead, it has just changed the same as everything else, and we have done our best to adapt to that change.

Embracing technology
Technology has always been at the heart of our business. We have embraced technology, both in the equipment we use, going from 100% offset printing (ideal for large runs) when we started, to a mixture of now predominantly digital printing (Conventional and HP Indigo which is ideal for small and medium runs). Using current technology means our business can be more efficient and therefore more sustainable.

Good systems make things easier, faster and in some cases not a chore! As well as embracing printing specific technology, we have continually put a high value on our online presence and using software. We have built our own custom management system (CMS) from the ground up. This is specific to our industry and everything we do, from online prices and sales to behind the scenes managing orders, clients and internal processes and tasks. This is fundamental to how we operate as a business and how we have been able to survive and thrive in what has been testing times for many in our industry.
Printing services

Quick links to all Printing Products / Printing Melbourne / Card Printing