Eco-friendly printing
made easy!
How it works
Place an order online in four easy steps:
View products & prices
Upload PDF artwork
Enter delivery details
Payment
Our products
View our comprehensive list of printed products below including booklets, cards, adhesive labels, product stationery, promotional materials and special event cards.
Request a sample pack
Want to see and feel the weight and quality of our paper stocks, printing and special finishes?
FREE Greeting card layout in April
Have you ever wanted to produce a range of greeting cards but don't know how to layout the artwork for printing?

We are offering FREE layout design for greeting cards in April.

Simply save a greeting card printing quote here and then send us your photographs or illustrations as well as the details to go on the back of each card along with your saved quote number. We will then send you back a PDF proof prior to printing.
Sustainable printing articles & videos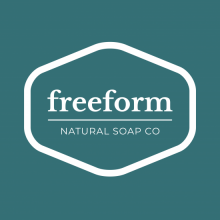 Download our free InDesign logo template including .indd, .idml and free fonts. For weekly free items follow us on Instagram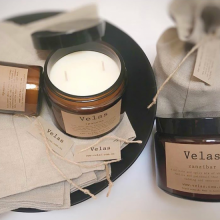 PrintTogether has made business cards, swing tags and stickers for Velas products using 100% recycled 320gsm Kraft paper and 105gsm Kraft adhesive labels.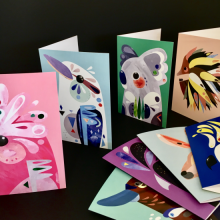 PrintTogether has worked with Pete for a number of years to produce a range of gift cards on 350gsm, 100% post-consumer recycled Ecostar Silk paper.