Eco-friendly printing
made easy!
How it works
Place an order online in four easy steps:
View products & prices
Upload PDF artwork
Enter delivery details
Payment
Our products
View our comprehensive list of printed products below including booklets, cards, adhesive labels, product stationery, promotional materials and special event cards.
Request a sample pack
Want to see and feel the weight and quality of our paper stocks, printing and special finishes?
Sustainable Living Festival
2019 Postcard Offer
We are offering to print and give away 500 promotional postcards for our clients at the 2019 SLF Big Weekend Market at Federation Square, Melbourne. This is your chance to affordably promote your products and services to over 110,000 people without having to be at the event! Artwork deadline: Tuesday 29th January 2019
Sustainable printing articles & videos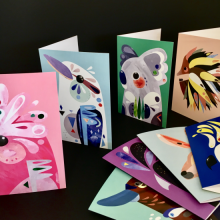 Print Together has worked with Pete for a number of years to produce a range of gift cards on 350gsm, 100% post-consumer recycled Ecostar Silk paper.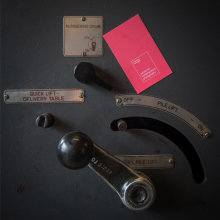 Print Together's business cards for the CCP are a synergy of quality, environmental responsibility and style. We printed them on our HP Indigo press to get the best possible colour on an uncoated, 100% recycled 350gsm EcoStar paper.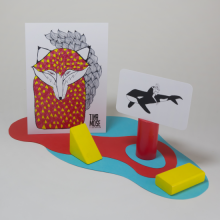 Originally from Scandinavia, Tina finds inspiration in the simple, but her work includes complex details that come together to form meaningful and wholesome pieces.