Sustainable printing articles & videos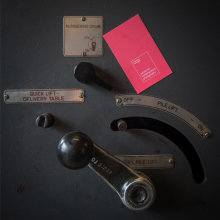 Print Together's business cards for the CCP are a synergy of quality, environmental responsibility and style. We printed them on our HP Indigo press to get the best possible colour on an uncoated, 100% recycled 350gsm EcoStar paper.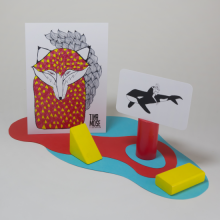 Originally from Scandinavia, Tina finds inspiration in the simple, but her work includes complex details that come together to form meaningful and wholesome pieces.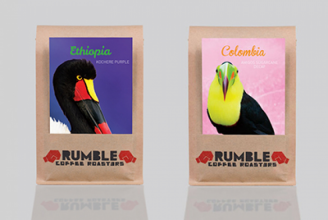 Rumble Coffee Roasters, who source coffee beans from the best growing regions around the world, are on a constant search for delicious coffee to supply to cafes and the general consumer.