We are growing: Introducing our new printing services Sydney
We are thrilled to announce a significant milestone for Print Together. After 16 years of printing in Victoria, we are expanding our production by opening a new printing workshop in Macquarie Park, Sydney. This exciting development will help us better service our clients throughout Australia with a range of new printing and finishing equipment and a new dedicated customer service and production team.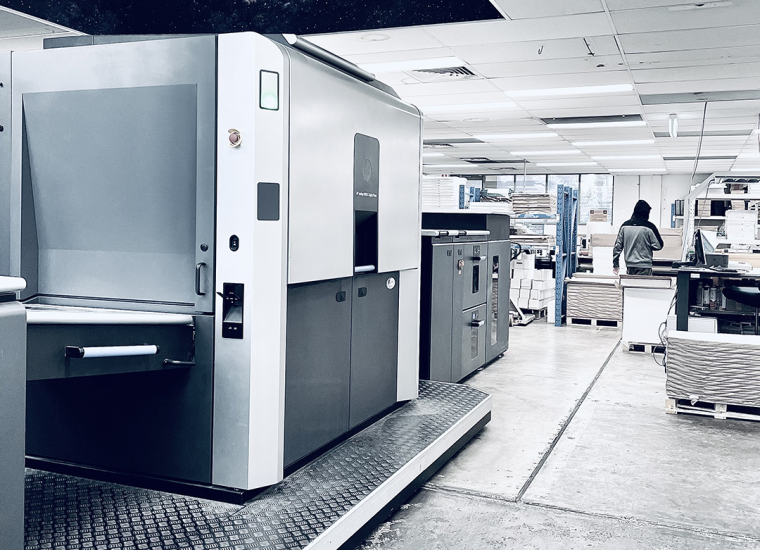 Printing services Sydney
Our new printing workshop in Sydney marks a new chapter in our growth story. As a company that has always prioritised quality and customer satisfaction, this expansion allows us to cater to a wider audience while maintaining our high standards. With brand new printing and finishing equipment and a dedicated team of eco-printing experts, we are poised to deliver outstanding results across a diverse range of printing needs. Whether you're a new business needing business cards, an artist in need of premium-quality stationery items, or a couple planning your dream wedding, our eco-friendly printing service is here to help every step of the way.
Fast printing and collection in Sydney
We understand the urgency that often accompanies printing needs. With our focus on efficiency, we're proud to offer fast printing and convenient collection in Sydney. Our goal is to make the process from ordering online to collection seamless so that your projects can come to life without unnecessary delays or delivery costs.
Introducing the new Sydney printing team
A printing workshop is only as strong as its team, and we're thrilled to introduce you to our new Sydney based team. Maryanne, Manny, Damian, Catherine and Andrew are skilled professionals who bring a wealth of experience and dedication to their roles. From customer service to production, our new Sydney based team will join our Victorian team to work with you and ensure your designs are perfectly translated onto our range of recycled papers.
Card printing Sydney
When it comes to making a lasting impression, nothing beats the tactile appeal of a beautifully designed card. Our Sydney workshop specialises in printing eco-friendly cards for every occasion. From
business cards
that exude professionalism to beautifully designed and illustrated
greeting cards
,
postcards
,
thank you cards
,
earring cards
,
bookmarks
and more.
Sticker printing Sydney
For vibrant, captivating and custom sticker printing in Sydney, look no further. Bring your sticker designs to life with vivid colours and precise detailing. Whether you need
square stickers
or
rectangle stickers
for products, or branded
circle stickers
, our digital printing equipment ensures your stickers make a lasting impression. With a wide range of materials, custom sizes and finishes to choose from, you can customise your stickers to suit any purpose or aesthetic.
Booklet and notebook printing Sydney
In a digital age, there's something uniquely charming about a well-designed booklet or notebook. Whether you need promotional booklets, event programs, or custom designed notebooks, our Sydney workshop can turn your ideas into reality. We offer affordable in-house square edge, saddle stitch, and wire bound booklet and notebook printing and finishing in Sydney.
Product stationery printing Sydney
Our Sydney printing workshop offers comprehensive solutions for solo artists and makers to larger retailers. We offer eco-friendly
swing tags
,
earring cards
,
greeting cards
,
thank you cards
,
product wraps
,
wrapping paper
,
saddle stitch staple calendars
,
wire bound calendars
and HP Indigo
A2
,
A3 and A4 artist prints
. All printed on 100% recycled paper.
Poster and flyer printing Sydney
Captivating visuals are essential for grabbing attention in today's fast-paced world. Whether it's promoting an event, advertising a product, or raising awareness, our
A2 poster
,
A3 & A4 poster
and
flyer printing service
in Sydney delivers impactful designs that demand a second glance.
Wedding stationery printing Sydney
A wedding is a once-in-a-lifetime event, and every aspect should be nothing short of perfect. Our Sydney workshop offers a range of wedding printing services, including
wedding invitations
,
save the date cards
,
place cards
and
thank you cards
.
Eco-friendly printing Sydney
Our Sydney printing workshop takes pride in offering eco-friendly printing options that minimise our ecological footprint. From exclusively using 100% recycled paper to energy-efficient equipment and processes, we are committed to providing printing solutions that are both visually stunning and environmentally responsible.
Digital printing Sydney
Embracing technology has been a cornerstone of our growth. Our Sydney workshop is at the forefront of digital printing innovation with our state-of-the-art B2 HP Indigo 10000 press to our new SRA3 Fuji Revoria offering fast and affordable CMYK, gold and white prints. Our digital printing presses allow us to produce affordable and premium quality, matt finish high-resolution prints with incredible colour accuracy, catering to even the most intricate design requirements. Digital printing opens up a world of possibilities for creating high quality, fast and affordable on demand small to medium run printing.
New products and finishes coming soon
We are also excited to offer new products and services in our Sydney workshop. We can now offer small run die-cutting on our new JWEI digital die-cutter as well as larger run cylinder die-cutting for larger run packaging. We have also introduced padding for notepads as well as in-house wire binding, allowing us to produce a whole range of new products. These new products and finishes will be added to the Print Together website over the coming months.
Embracing growth, embracing Sydney
As we step into the heart of Sydney's bustling creative landscape, we invite you to explore our comprehensive range of printing services 24/7 on our website. Our new printing workshop is more than just a physical space,€" it's a testament to our dedication to further develop our customer service, quality, efficiency, and printed products. Whether you're an individual, a business, or not-for-profit organisation, we're here to help transform your ideas into eco-friendly printing.
Contact Print Together Sydney
Unit 1/119 Wicks Rd, Macquarie Park, Sydney, NSW, Australia
Instant online ordering
www.printtogether.com.au
Email
office@printtogether.com.au
Phone
02 8873 2599
Open hours
Monday - Thursday 9am - 5pm
Follow us
Instagram:
@printtogether
Facebook:
/printtogetherpage
Need help with design? Try our free online design templates at
www.layoutcreator.com.au
Instagram:
@layoutcreatorapp