Tina Mose Illustrator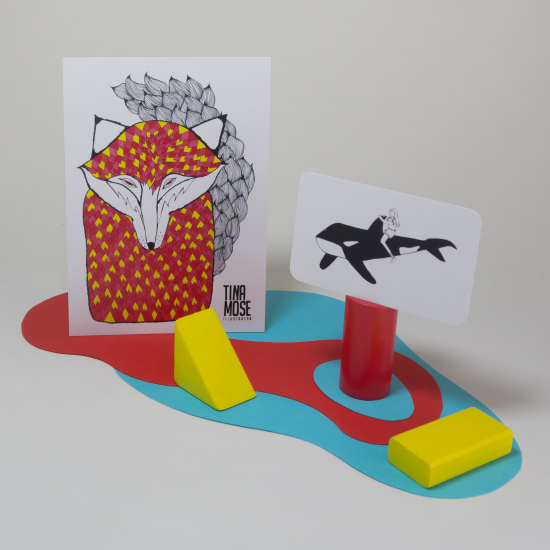 Fun and playful characters are the heart of Tina Mose's illustrative and intuitive pop art.
There's the cheeky but dapper Foxy Lady, the free-spirited Orca Girl, dour but well-dressed Walter the Walrus, and Funky Monkey, bopping to the tunes through his headphones.
Originally from Scandinavia, Tina finds inspiration in the simple, but her work includes complex details that come together to form meaningful and wholesome pieces. Her versatility extends to murals and paste-ups, tattoos and graphic design as well as commission work. Among many places, her work has been on display at the Northmodern in Copenhagen and the Melbourne Art Book Fair at the NGV.
Print Together has produced postcards and business cards for Tina, made from top-quality 100% recycled 350gsm EcoStar paper, with a round-corner finish on the business cards.
We love working with artists, providing our trademark premium-quality, environmentally responsible printing to allow you to shine.
For more details visit: Tina Mose illustrator