Melbournalia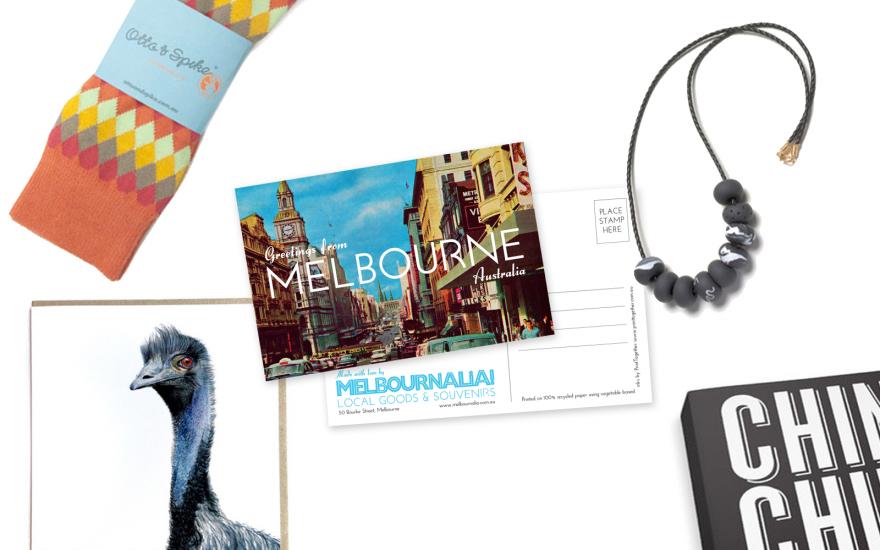 "This is a city of self-made citizens inspirational in their creativity."
So says Dale Campisi, one of the founders of Melbourne gift and souvenir store, Melbournalia.
He was speaking about Melbourne, of course, one of the greatest cities in the world when it comes to the depth of creative talent (in our totally unbiased opinion).
Inspired by the amazing goods and creations they were seeing across the city, Dale, together with fellow Melbournites Michael Brady, Jenny Brown and Alasdair MacKinnon founded Melbournalia as a hub of the 'freshest design and unique stories' that make the city such a special place. Initially it was a concept store, making random appearances in coffee shops, office buildings, downtown alleyways and at the Queen Victoria Market.
It quickly gained a reputation for showcasing brilliant design and shipping quality products, and nowadays has a permanent store in the trendy Bourke Hill precinct - and an online presence too. Stocking an eclectic range of art prints, books, postcards, souvenirs, gift cards and handy things for the kitchen and garden, Melbournalia caters to all the true blue Melbournites out there.
With a focus on championing local designers and makers, Melbournalia stocks items that demonstrate the abilities, craft and stories that emanate from this city's rich creative culture.
If you browse through the extensive range of products at Melbournalia, you'll come across an eco-friendly retro postcard featuring a beautiful vintage photo of Bourke Street, Melbournalia's home, and the caption, 'Greetings from Melbourne Australia.' It's a really eye-catching piece.
The guys and gals at Melbournalia asked us to print the cards for them. As a proud supporter of all things Melbourne, we were happy to. The cards are printed on our durable 350 gsm EcoStar paper. Our EcoStar range is 100 per cent post-consumer recycled stock and, as with all our projects, we printed using environmentally friendly vegetable based inks.
Visit the Melbournalia website to have a look at the ever changing range - who knows what you might find!
Print Together - online printing service in Melbourne