Audiocraft Conference 2017 A5 booklet
Audio producers tend to be meticulous people – they work hard on fine details to make sure they get the right sound and feel for their work. To them, presentation and all elements coming together define a winning piece of work.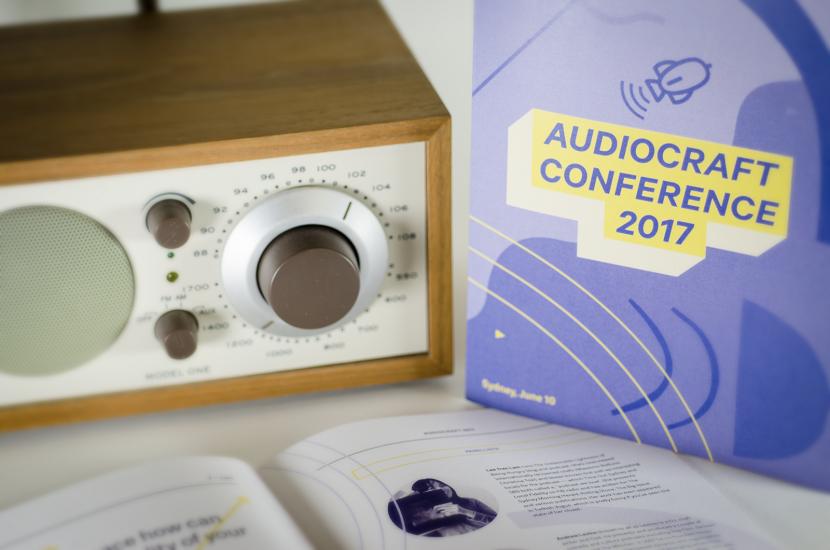 With quality and attention to detail in mind, we created a special 24-page booklet for the Audiocraft Conference 2017, a national gathering of audio experts and podcasters in Sydney.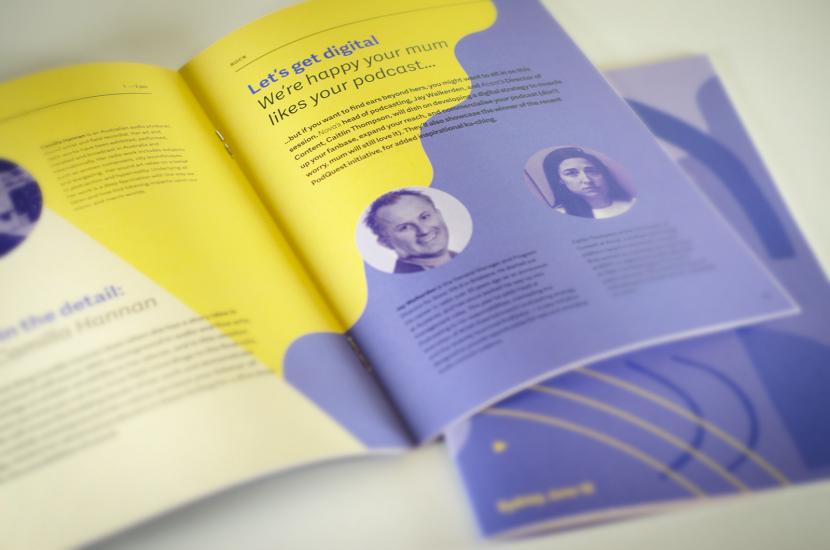 The A5 self-cover booklet is bound with a saddle stitch staple with a square edge finish, and looks similar to a perfect-bound book but without the extra costs or the need for glue. It's printed in full colour throughout on 140gsm EcoStar, a bright white 100% post-consumer recycled paper.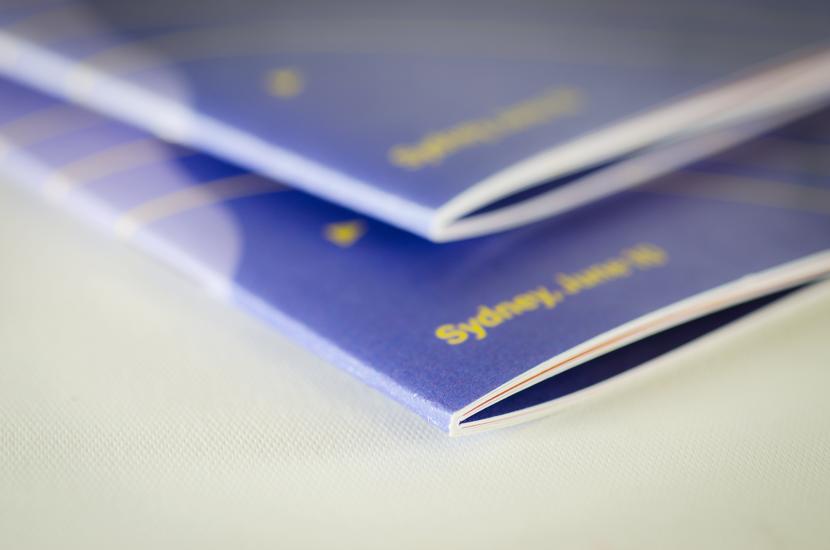 It's a new type of booklet, a new finish that we love – and we hope you like it too!