Brochures folded
Can't fit all your product details on a flyer? Lash out and fold your sheets into beautiful brochures.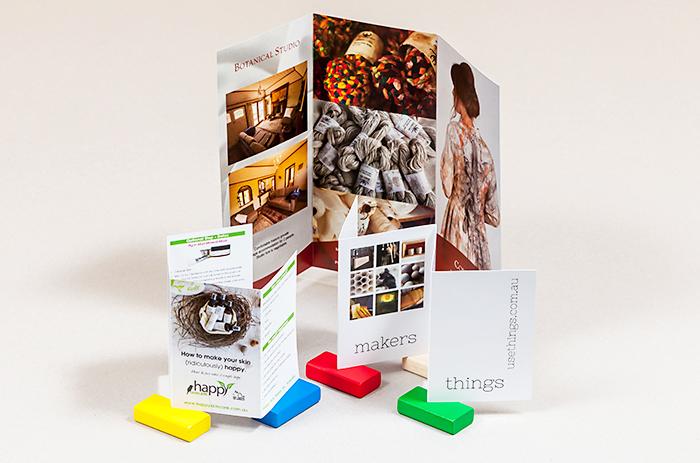 • A4 to A5 or DL
• Roll fold or Z fold
• 120gsm White uncoated or
• 150gsm Silk (Semi-gloss)
• 100% post-consumer recycled paper
For custom shapes and sizes, please contact us.