2019 Sustainable Living Festival - Postcard Offer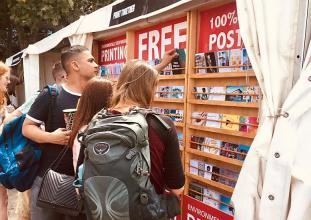 What's the deal?
We are offering to print and give away 500 promotional postcards for you at the 2019 Sustainable Living Festival – Big Weekend Market at Federation Square, Melbourne. This is your chance to affordably promote your products and services to over 110,000 people without having to be at the event!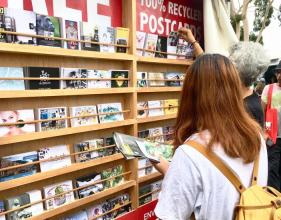 Specifications
Quantity:
500 postcards
Paper stock: 350gsm EcoStar
Ink: CYMK (full colour) both sides
Size: 148mm x 105mm
Price: $195+GST
Extras: $70+GST per 500 extras
Artwork deadline: COB Tuesday 29th January 2019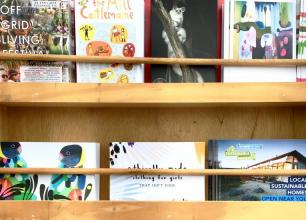 Artwork tips
People will not take hard-sell adverts! We suggest keeping the front and back design simple and visually enticing to pick up. Please also add the following text on to the back of your card:

Printed on 100% recycled paper by PrintTogether printtogether.com.au

Order your postcard below
Product
Deadline
Dispatch
Quantity
RRP
Price
Delivery
Saving
No offers found.
Frequently asked questionsCan I print extra postcards for my own personal use?

Yes, please see price options above. We can print extra postcards in batches of 500 for an extra $70+GST.
Can I print more than 1 design ie 2 designs x 250 of each?

No sorry, we print all cards together in batches of 500. If you would like 2 designs you would need to take out two orders.

What happens to leftover or extra postcards?

If extra postcards are ordered for personal use, these will be sent out along with any remaining postcards after the event. Alternatively, these can be collected at the event by prior arrangement.
Can I design my own postcard?

Yes, the artwork for the front and back can be whatever you would like. There is no given style or guidelines, apart from adding the Print Together credit on the back (see above for details).

Do you have design templates?
No, we advise engaging a graphic designer if you are unable to create the artwork yourself. Alternatively you can also try online design template websites such as www.canva.com or www.crello.com


Do you have artwork specifications?
Artwork needs to be supplied as a press ready PDF with 5mm bleed and crop lines. Our artwork specifications can be downloaded from https://www.printtogether.com.au/pdf/Art-Specs.pdf

Do all of the postcards normally get taken?

It really depends on the quality of the design. In previous years we have found illustrated postcards are the most popular. We advise employing a professional graphic designer to get the best results. It could mean the difference between all your cards being snapped up in the first two days, or lingering for longer.
When and where is the festival?

The Sustainable Living Festival - Big Weekend Market runs from 8 - 10 February 2019 at Federation Square & Birrarung Marr, Melbourne. For more details visit:
https://www.slf2019.org