Sample. Magazine 003 - Collage Design
​Inside Issue 003.
For this third issue of
Sample.
we look into the process of collage design - how the images are composed, what materials are used, the thought that goes into balance and colour.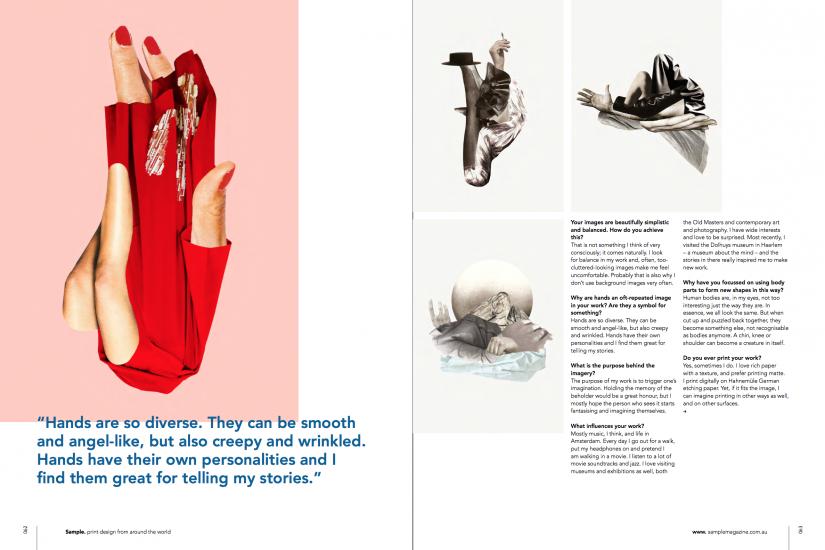 We also look at how concepts are formed, refined and finalised. What comes first, the sourced image, or the idea? What elements are digital and what is handmade?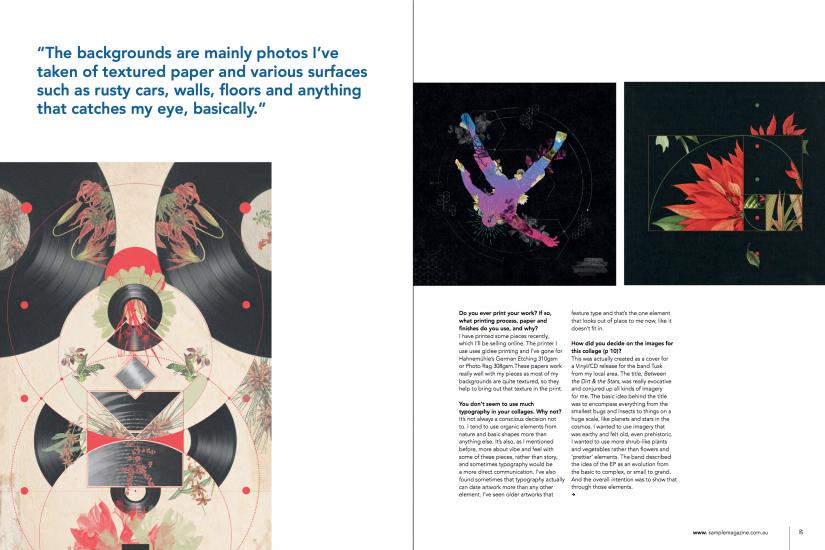 Our interviews with 14 design studios across 14 countries revealed some clear similarities and differences in the way they went about this process.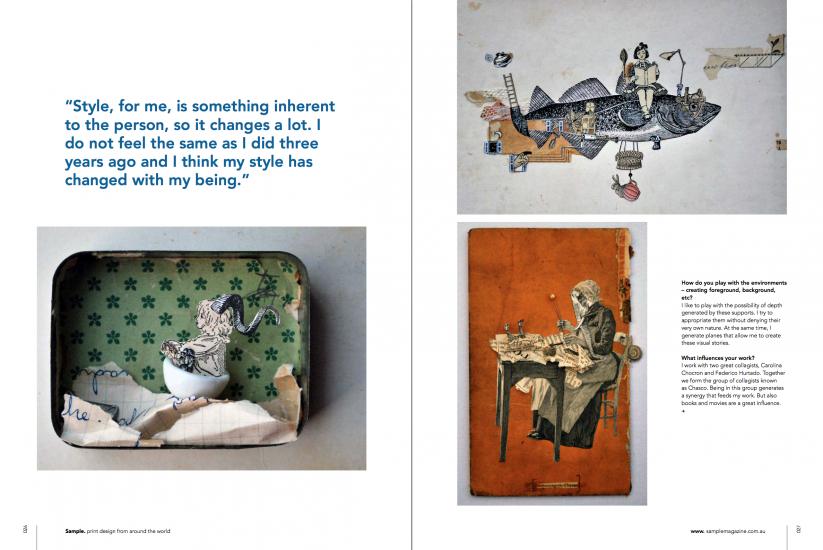 We
found that when composing, each designer would pay great attention to hierarchy, balance, foreground and colour. We also found that human anatomy was a key focus.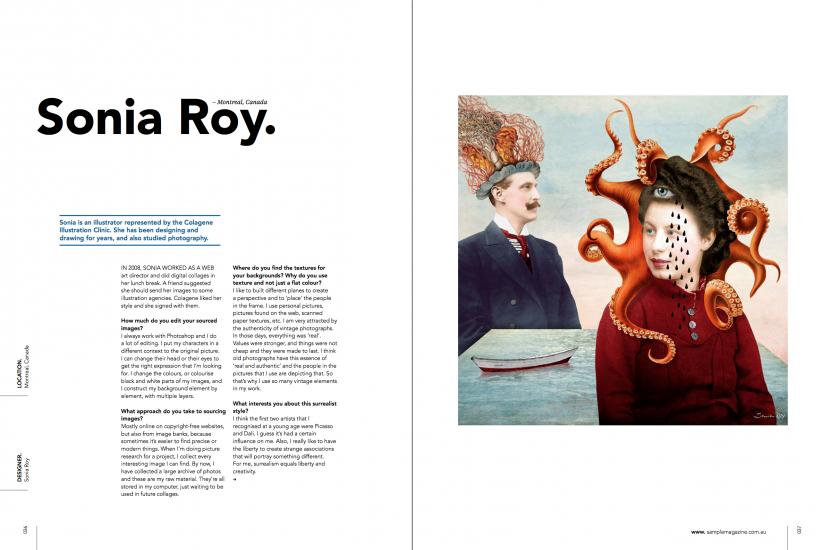 ORDER NOW.
Digital download available for $4.95 BUY NOW

We hope you enjoy Issue 003.

Riah - Editor

www.samplemagazine.com.au

Facebook: www.facebook.com/sample.print.magazine
Instagram: www.instagram.com/sample.magazine/
Behance: www.behance.net/samplemagazine
Twitter: twitter.com/samplemagazine