Sample. Magazine 002 - Packaging Design
Inside Issue 002.
For this second issue of
Sample
. we look into the process of packaging design – how many prototypes are made, what materials are used, how designers ensure balance across the package.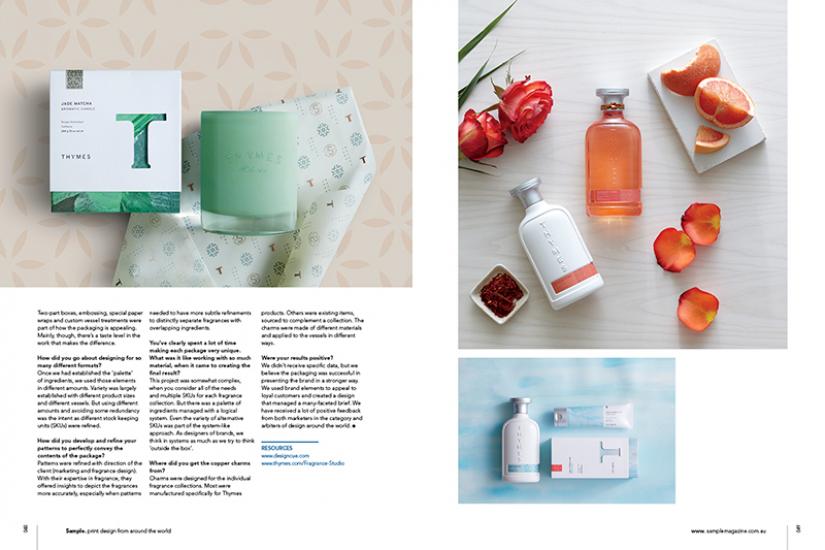 We also look at how concepts are formed, refined and finalised, as well as how designers communicate with their clients and what freedom they are given.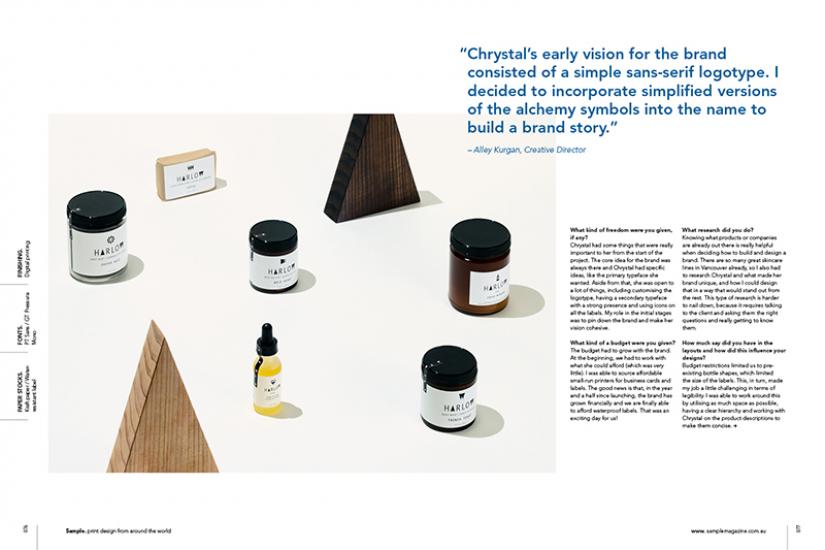 Our interviews with 15 design studios across 11 countries revealed some clear similarities and differences in the way they went about such an important task.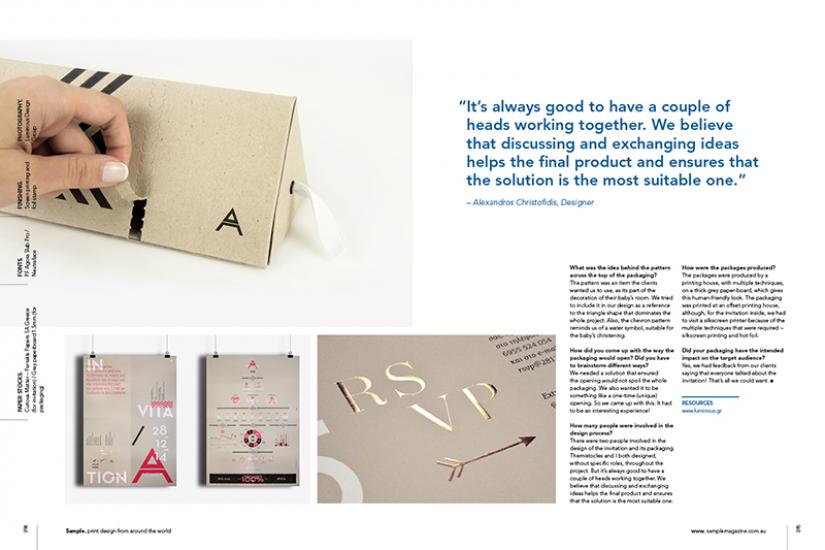 We found that each project began with clear communication with the client about what they wanted, which was critical to ensuring that all needs were met in order to attract the target audience.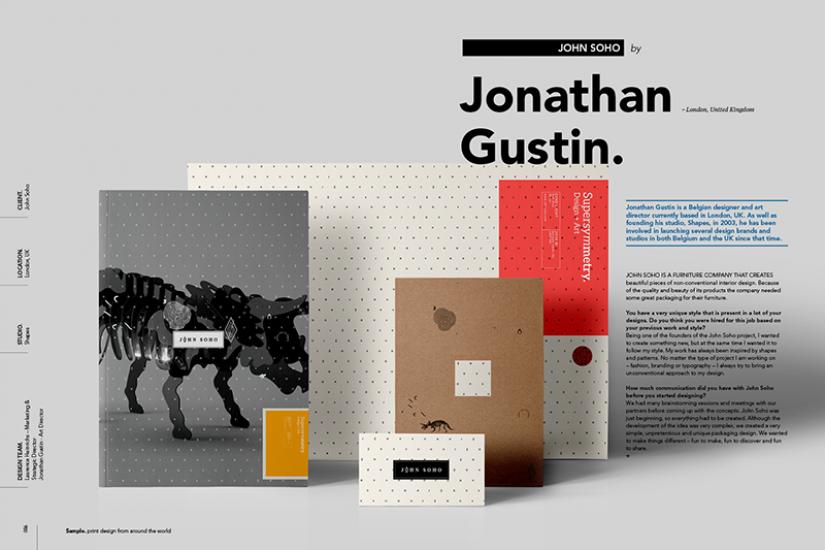 ORDER NOW.
Digital download available for $4.95 BUY NOW
Printed version available for $15 + P&P BUY NOW
We hope you enjoy Issue 002.
Check our online printing service in Australia.
Riah - Editor

www.samplemagazine.com.au

Facebook: www.facebook.com/sample.print.magazine
Instagram: www.instagram.com/sample.magazine/
Behance: www.behance.net/samplemagazine
Twitter: twitter.com/samplemagazine