Letterpress printing, letterpress blind deboss, letterpress emboss. What is the difference?
Letterpress printing is a very popular process for that extra special card or invitation. But how does it work and what effects are possible? In this article we look at a few different processes and show the finishes that can be achieved.
1. Letterpress printing
This process uses an inked plate to create a coloured imprint in the card. It can be done with multiple colours; however, because each colour requires a new plate and setup, it can get costly. This is why one or two colour prints are most common for
letterpress business cards
– they are also elegant and effective in this simplicity.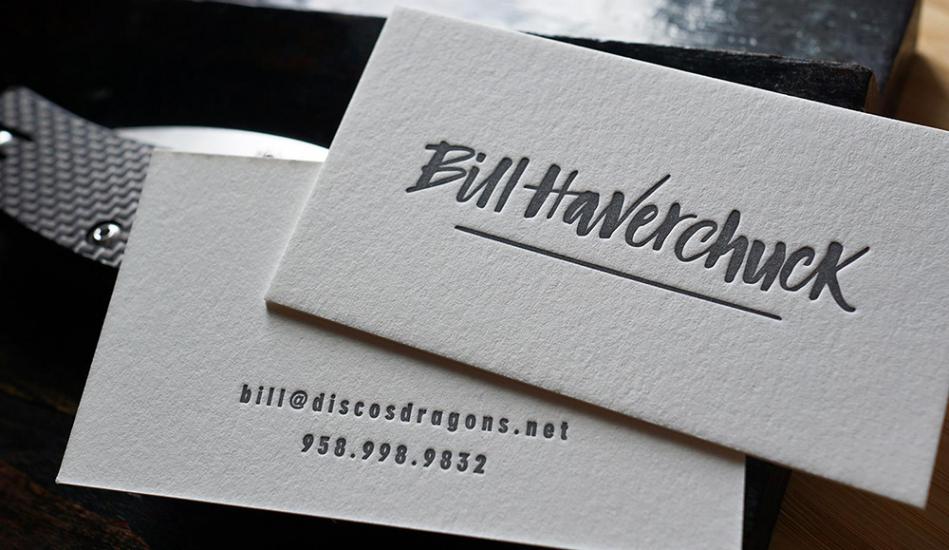 2. Letterpress blind deboss
This is a very cost-effective process as it requires no ink. The letterpress plate simply imprints the design directly into the card. This is very popular for business cards where, for example, contact details are printed one side – either using letterpress, digital or offset – and then a logo or pattern is blind debossed on the other side.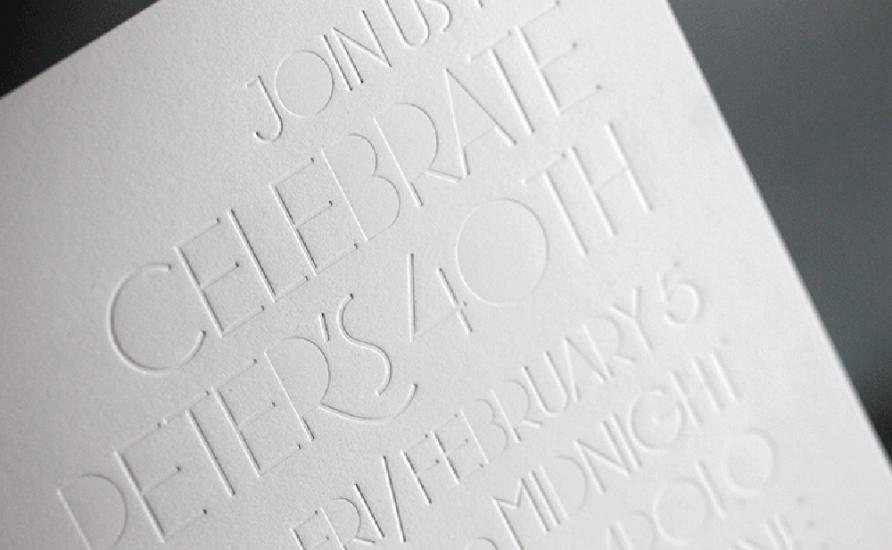 3. Letterpress print and blind deboss (standard)
A combination of print and blind debossing can create a really interesting effect. In the image below, the icon has been blind debossed, while the main details have been printed to make them easier to read. The edges have also been painted to complement the printed text.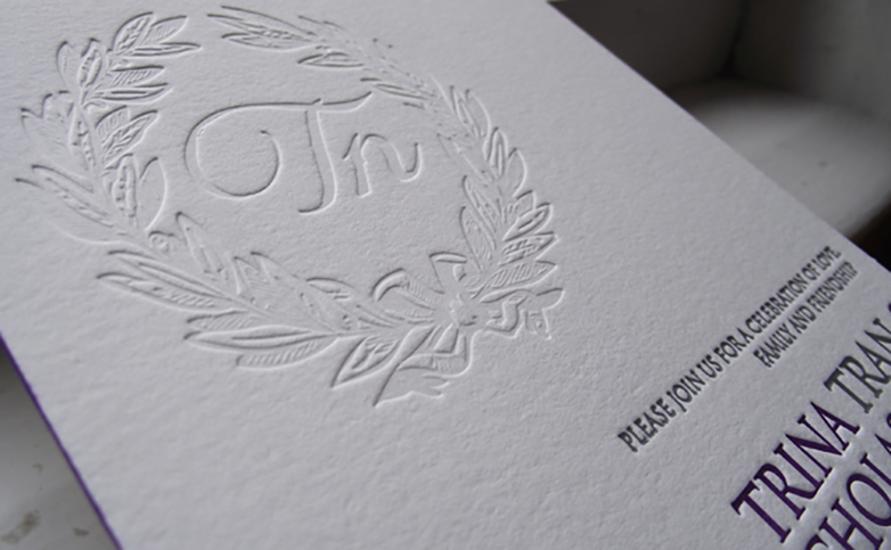 4. Letterpress print and blind deboss (creative)
The image below is a great example of the creative use of a single colour letterpress print and blind deboss combination.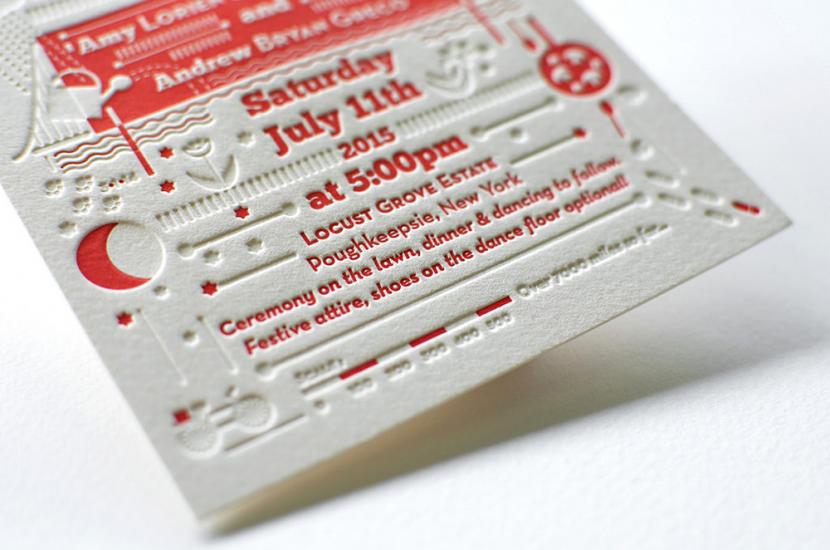 Another example, below, shows how a blind deboss can be used in the same area as the print to simply create a shape or texture to enhance the design.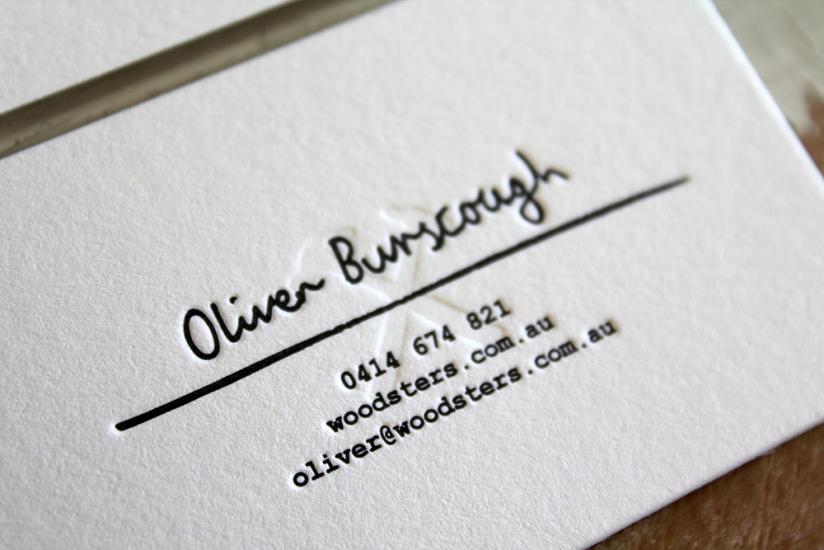 This next example uses a clever combination of letterpress print and blind deboss to achieve two aims on just one side of the card: highlighting the designer's name within the description of their business. The painted edges, again, are a great way to add an extra design layer.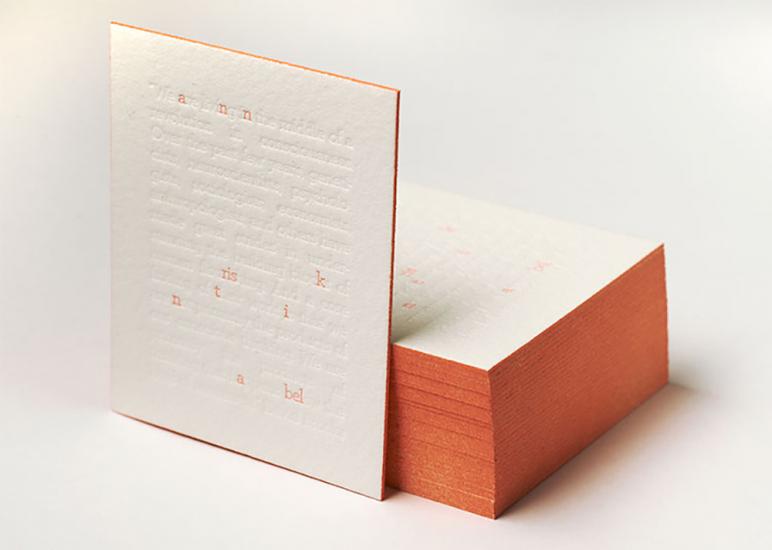 5. Letterpress emboss
This process uses a male and a female plate to give a strong raised area on one side of a card. The example below shows the back and front views of letterpress embossing on a standard piece of card. You can also duplex or triplex to another piece of card if you don't wish to see the debossed side.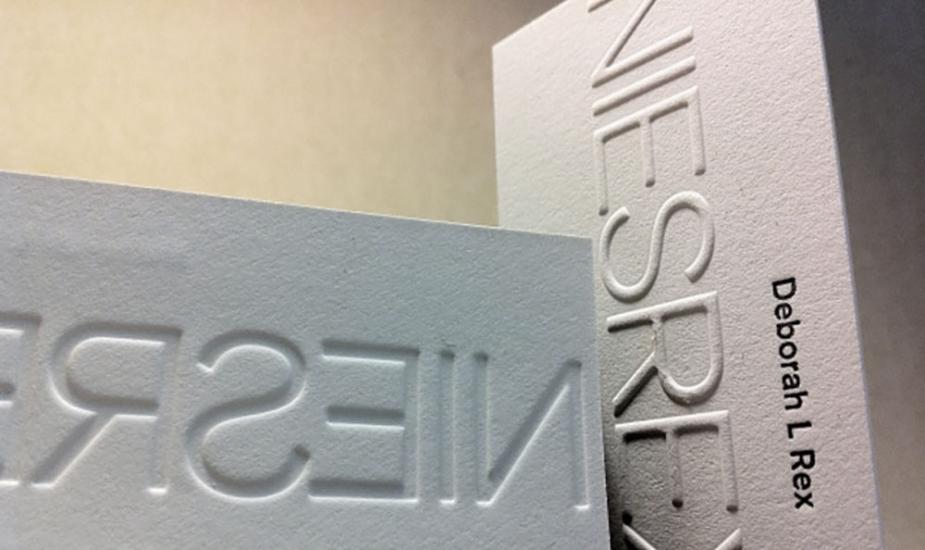 6. Letterpress deboss/emboss duplexed
The example below has used a deboss plate to also create the impression of an emboss in the lettering. In this instance, only the circles have been pressed in, while the letters remain. This is quite hard to do and often still requires a female plate to be made, to achieve the best results.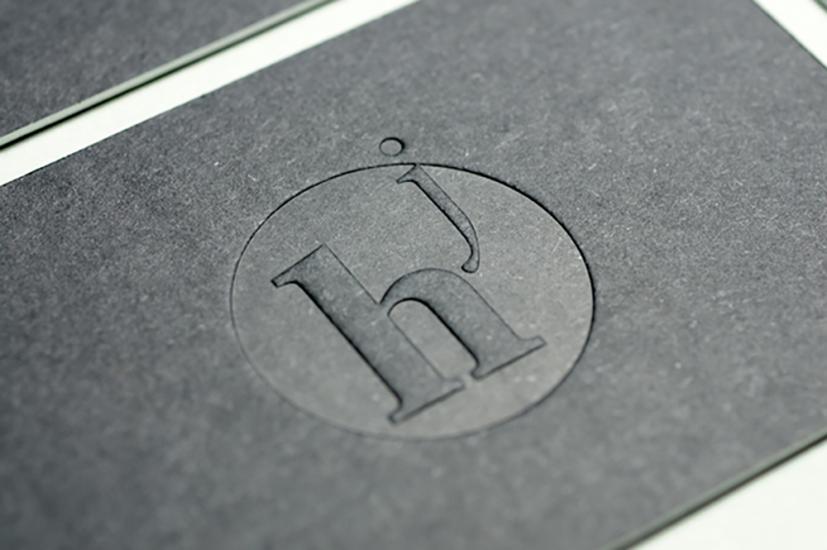 7. Letterpress blind deboss duplex
Duplexing is the name given to two pieces of card being adhered together to create a thicker piece of card. The below example has a simple black print on yellow card and a blind deboss on black card, which has then been duplexed. This is a cost-effective way to add colour and interest.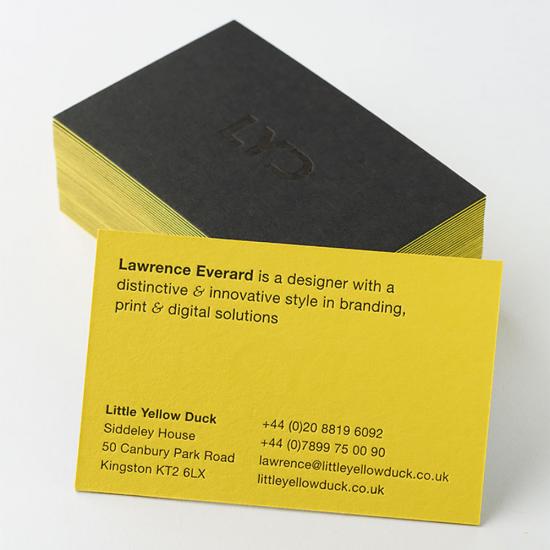 8. Letterpress triplex
Triplexing is the process of sticking three layers of paper together, most commonly to create a coloured core. The example below has taken this one step further, using three different colours and a blind deboss on one side.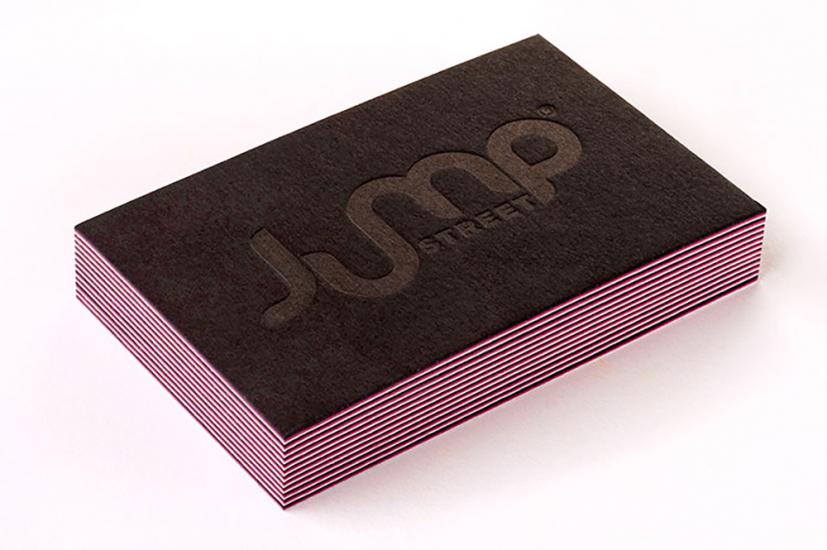 9. Letterpress multicolour
As noted earlier, it is possible to letterpress print using a number of colours, but it's a very time-consuming (and therefore expensive) process. A cost-effective alternative to achieve a similar effect is to print in full colour CMYK, either offset or digitally, and then blind deboss some or all elements.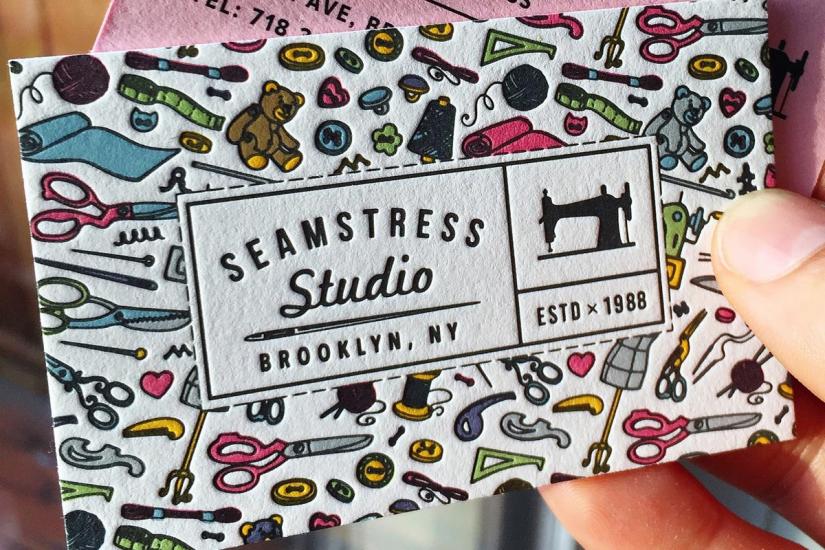 It is easy to understand the appeal of letterpress: soft cotton papers are luxurious to touch and the often-minimal nature of the design, enhanced with texture from the imprint, is hard to fault.
How creative you can get is entirely up to you!
MORE INFO
For more information about letterpress printing, edge painting, duplexing and triplexing by PrintTogether visit:
www.printtogether.com.au
For letterpress business card prices visit:
https://www.printtogether.com.au/prices/order/create/product/40/
For letterpress invitations or wedding stationery prices visit:
https://www.printtogether.com.au/prices/order/create/product/44/