Melbourne International Design Week
Melbourne International Design Week recognises and celebrates international design excellence. The event showcases outstanding design from Australia and around the world.
Melbourne International Design Week has a long list of programs and activities that run throughout the week that aim to influence and inspire people, highlighting the benefits of design in our lives and economy.
We looked into a few of these programs and activities that are running as part of the event. We thought we would share with you a few we thought looked the most inspiring.
Ideas on Design - agIdeas International Design Forum
For 25 years agIdeas has been presenting design leaders from around the world. This live event will inspire and influence you whether you're a designer or not. Each speaker has different design stories and careers to share with you. This includes focus on media design, product and industrial design, sustainable design and graphic design.
This year the design leaders range from Henrik Kubel - an English designer and typography artist that has worked for many major companies including The New York Times - to Mia Blume, an American product designer who's worked with companies such as Nokia and Microsoft. This event is sure to inspire and influence the way you think about design, and has a large focus on sustainable design solutions to modern problems.
Date:
Thursday 14th of May
Venue:
Melbourne Convention and Exhibition Centre (MCEC) Plenary 2, 1 Convention Centre Place, South Wharf www.mcec.com.au
Top Designs
Top Designs showcases VCE and VET student works that were chosen as being exceptional designs. The pieces were chosen from works created in subjects including Media, Design and Technology, Food and Technology, Systems Engineering and Visual Communication. All the works are accompanied by the design plans that documented the students' research, development of ideas, refinement and evaluation. These pieces are incredible for the age of these students, who will surely be the next generation of upcoming designers. If you're looking to be inspired, this is the place to go.

Date: Saturday 21st of March to Sunday 12 July 2015
Cost: Free
Typography Workshop: The Imperfect Letter
Want to create your own type? Learn the process and how to work design custom fronts for clents? This workshop will explain the process of generating ideas and drawing letters for fonts by hand.
You'll be working with Henrik Kubel from A2 - Type, a London design studio and type foundry set up by A2/SW/HK. Established to release over decades worth of typefaces, the foundry offers access to an exclusive range of fonts. Henrik will cover his experience of working with clients to design custom fonts such as Aperture Magazine, The Independent Newspaper, Amplify, and many more.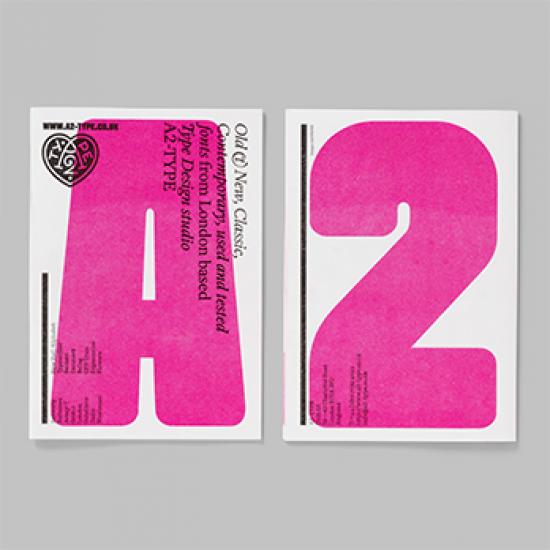 Date and time: Friday 15th of May 9:00am - 5:00pm
Cost: $240

Print Together is high quality printing service in Melbourne