Rumble Coffee Roasters - coffee cards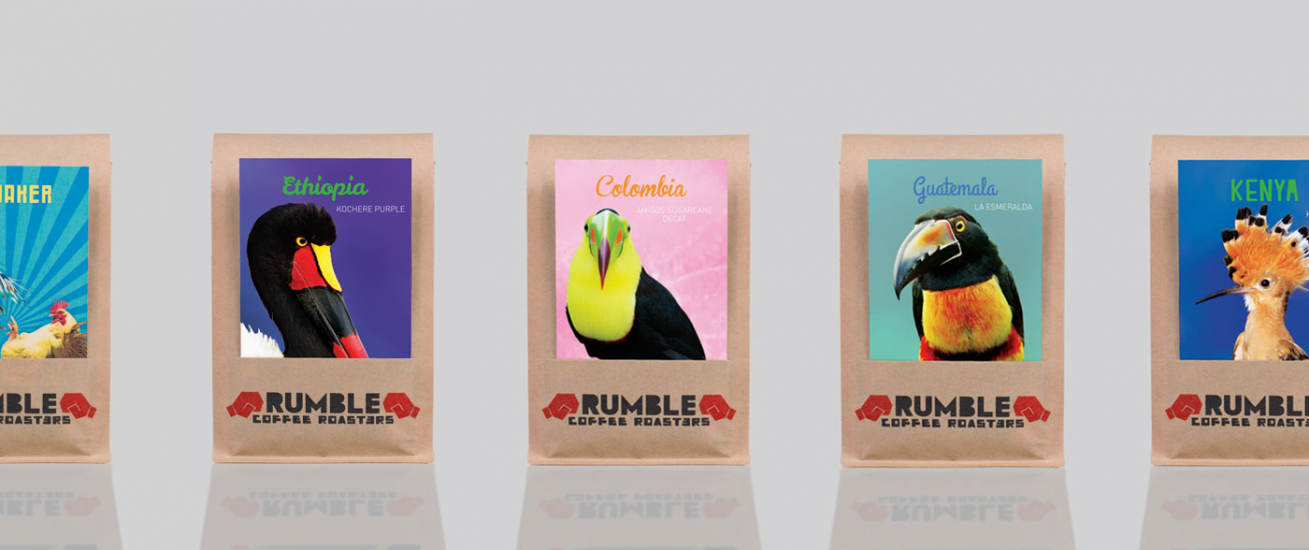 Their Ethiopia packs a mighty punch. The Colombia comes out swinging from all directions. The Kenya has guts to last till the final bell.
Rumble Coffee Roasters, who source coffee beans from the best growing regions around the world, are on a constant search for delicious coffee to supply to cafes and the general consumer.
They are three friends who worked in the coffee industry for years, training in the dark arts of coffee roasting, coffee making and cafe management. Their company, based at Kensington in Melbourne's west, reflects both the quality of the beans they roast and their love for the drink.

Print Together prints the custom cards that appear on Rumble Coffee Roasters' paper bags, which display the artwork of designer Jessica Kelly. The card paper is top-quality 100% post-consumer recycled 350gsm EcoStar.
We produce thousands of cards for Rumble every month for all the packs of coffee they sell. Print Together and Rumble – a knockout combination. BANG!


For more details visit:
Rumble Coffee - www.rumblecoffee.com.au
Jessica Kelly - www.jessicamkelly.com