Alison Turnbull - '90s' nostalgia gift cards
If you loved the 90s you'll get a real kick out of the latest collection from Melbourne-based graphic designer and artist, Alison Turnbull. Her newly-designed paintings and cards are a true celebration of all things 90s, beautifully painted in delicate watercolour.
Without even knowing it, you've probably already seen a fair chunk of Alison's work, as her background is in designing advertising campaigns. Nowadays, as she says herself, her focus is on 'styling and interiors.'
Her new collection, simply entitled '90s', will take you on a nostalgia-fuelled trip down memory lane. She's created a series of paintings, available as either greeting cards or larger prints, of some of the most iconic items from that great decade. No matter how old you were in the 90s there's sure to be something here you recognise.
Kids will remember the swirling colours of a paddle pop or the madness of a box of Wonka Nerds, while adults will recognise the red and white packaging on Arnott's Savoy biscuits and the unmistakable green can of Victoria Bitter draught. The light, summery colours and simple, almost childlike brushwork make each piece a real treat for the eyes.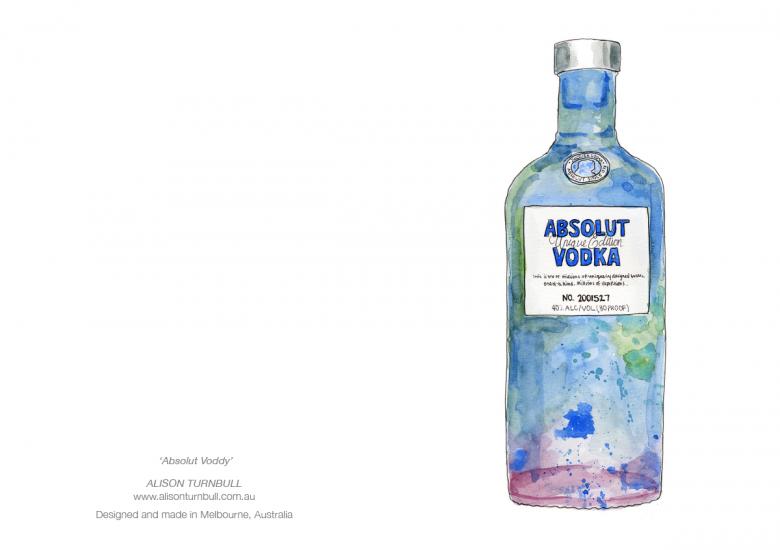 We had a lot of fun reminiscing over these as we printed them for Alison. The gift cards were printed on our 100 per cent post-consumer recycled 300gsm EcoStar paper using our usual environmentally friendly printing techniques. The natural look of the recycled paper adds a great down-to-earth feel to the cards.
To learn more about Alison's terrific work or to purchase some of these gift cards, check out her website: http://alisonturnbull.com.au/shop/
Check more Australian online printing services.