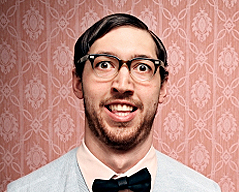 "

Howdy, my name is Victor!
Throughout this website I'll tell you loads of cool info about sustainable printing… "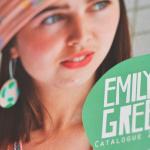 Emily Green is a Melbourne based designer who makes artworks and accessories that explore colour, chaotic geometric shapes and soft, organic forms.
" I received my order today and wanted to give the print together team a huge thank you! It was an extremely simple and fast process and I will definitely be turning to print together for my future printing needs. "
Samuel Payne
Payne Designs
Empowering Change
PrintTogether were extremely happy to work with Live & Learn Environmental Education to produce this beautifully designed community development manual focusing on providing tips drawn from experience, as well as practical and proven tools.

This manual is designed to provide community development practitioners (practitioners)
with examples of well-tested processes, tools and advice. It also offers support to post-graduate
students of community and/or international development (students) linking theory to
practice, and provides opportunities for students to develop their practical skills.

The manual was printed on 100% post-consumer recycled paper and includes die-cut tabbed section dividers.

Client: Live & Learn Environmental Education
Designer: Miriam McWilliam