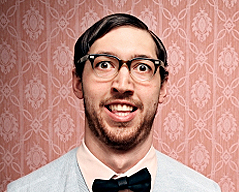 "

Nobody needs to know you only buy in a sale…
It's between you an me!"
Sustainable Printing News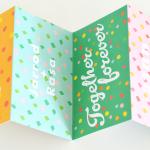 A wedding invite is your chance to celebrate your love with your partner. Let everyone you care about know what's happening and what to expect on your special day with clean green printing on your invitations.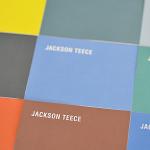 Jackson Teece has been at the helm of some innovative architectural projects. Their latest business cards are simple, chic and environmentally friendly.
" I was so, so happy with my postcards. They were exactly what I wanted – colour, texture etc. Thank you so much. Just in case you're interested, the reason I chose Print Together (an odd choice being a Sydneysider and all) was because your website was so user-friendly. I stumbled upon your website and before I knew it I was uploading the art and entering my credit card details. So efficient! Of course, I was also attracted to fact that you're environmentally responsible. And your price matched the Sydney printers I contacted. Excellent business! "
Alyson O'Brien
Little Hare Books
Special offers
| Product | Deadline | Dispatch | Qty | RRP | Price | Delivery | Saving |
| --- | --- | --- | --- | --- | --- | --- | --- |
| Premium offset Business card | 28/08/14 | 01/09/14 | 250 | $117.00 | $90.00 | $0.00 | $27.00 |
| Postcards | 28/08/14 | 01/09/14 | 500 | $216.45 | $185.00 | $0.00 | $31.45 |