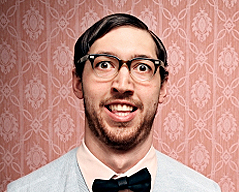 "

Nobody needs to know you only buy in a sale…
It's between you an me!"
Sustainable Printing News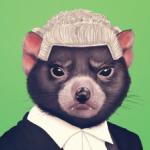 EDO Tasmania is passionate about the environment of this area and are working to help preserve and save it. The team is calling for help to continue their work.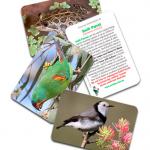 Connies swap cards are a great source of information about social, historic and environmental matters. Printed by PrintTogether, they're also bold and beautiful.
" Thankyou so much for providing such great service and such a fantastic product. We opened your package today, to much delight, and couldn't ask for anything more! Working with you was so simple, easy and straightforward, and we got flyers and swingtags that we are really happy with. We will definitely recommend you. Again, thankyou! "
Elle Cripps
Society Collective
Special offers
| Product | Deadline | Dispatch | Qty | RRP | Price | Delivery | Saving |
| --- | --- | --- | --- | --- | --- | --- | --- |
| Postcards | 31/07/14 | 04/08/14 | 500 | $216.45 | $185.00 | $0.00 | $31.45 |
| Premium offset Business card | 31/07/14 | 04/08/14 | 250 | $117.00 | $90.00 | $0.00 | $27.00 |