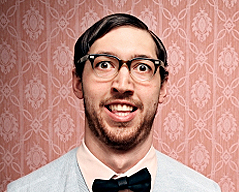 "

Nobody needs to know you only buy in a sale…
It's between you an me!"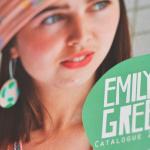 Emily Green is a Melbourne based designer who makes artworks and accessories that explore colour, chaotic geometric shapes and soft, organic forms.
" PrintTogether provided some swift and eco friendly printing solutions during the busy 2007 Federal Election period. I found their service reliable – meeting tight deadlines – and informed about the range of recycled paper stocks and vegetable inks etc available. "
Sarah Wintle
The Australian Conservation Foundation (ACF)
Special offers
| Product | Deadline | Dispatch | Qty | RRP | Price | Delivery | Saving |
| --- | --- | --- | --- | --- | --- | --- | --- |
| Business card | 22/05/13 | 27/05/13 | 250 | $117.00 | $90.00 | $0.00 | $27.00 |
| Postcards | 22/05/13 | 27/05/13 | 500 | $240.50 | $185.00 | $0.00 | $55.50 |