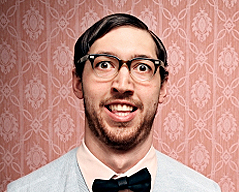 "

Nobody needs to know you only buy in a sale…
It's between you an me!"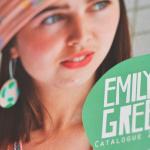 Emily Green is a Melbourne based designer who makes artworks and accessories that explore colour, chaotic geometric shapes and soft, organic forms.
" I was so, so happy with my postcards. They were exactly what I wanted – colour, texture etc. Thank you so much. Just in case you're interested, the reason I chose Print Together (an odd choice being a Sydneysider and all) was because your website was so user-friendly. I stumbled upon your website and before I knew it I was uploading the art and entering my credit card details. So efficient! Of course, I was also attracted to fact that you're environmentally responsible. And your price matched the Sydney printers I contacted. Excellent business! "
Alyson O'Brien
Little Hare Books
Special offers
| Product | Deadline | Dispatch | Qty | RRP | Price | Delivery | Saving |
| --- | --- | --- | --- | --- | --- | --- | --- |
| Business card | 22/05/13 | 27/05/13 | 250 | $117.00 | $90.00 | $0.00 | $27.00 |
| Postcards | 22/05/13 | 27/05/13 | 500 | $240.50 | $185.00 | $0.00 | $55.50 |