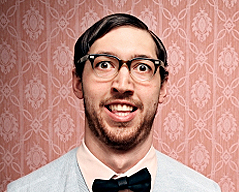 "

Howdy, my name is Victor!
Throughout this website I'll tell you loads of cool info about sustainable printing… "
INSTANT ONLINE QUOTES - SELECT AN ITEM BELOW
Can't find what you are looking for above? We can also print almost any paper product such as booklets, books, gift cards, adhesive label, envelopes etc. We just need to work out a custom quote for these items.
" Greenfleet have used PrintTogether for a range of printing and design projects. They have offered us advice on the most environmentally friendly materials and processes and always give exceptional results and service. "
Virginia Simpson
Greenfleet